If you have one or more missing teeth, you know how many challenges having gaps in your smile can create. Missing teeth can affect your confidence and contribute to a decline in your oral health. The gaps left behind by missing teeth create an ideal space for bacteria to accumulate and cause bone deterioration and tooth decay. Additionally, your remaining teeth may shift out of place to fill the gaps left behind. We offer dental bridges in downtown Calgary to fill these gaps and restore your smile and confidence.
Dental bridges in downtown Calgary consist of multiple dental crowns placed together to act as a replacement for your missing tooth or teeth. Most dental bridges are secured in your mouth using your surrounding natural teeth as anchors. Bridges are considered to be both a part of restorative and cosmetic dentistry as they work to restore the function of your teeth and remove the gaps.
There are many types of dental bridges available, and each type utilizes different materials and methods. Depending on the location of your missing teeth and your personal desires, our dentist will determine the best type of dental bridge for your needs.
Advantages of Dental Bridges
Dental bridges in downtown Calgary come with several benefits, such as:
Readjusting your bite
Improving your speaking and chewing ability
Preventing teeth from shifting
Restoring your facial structure
Preventing jawbone deterioration
Improving your confidence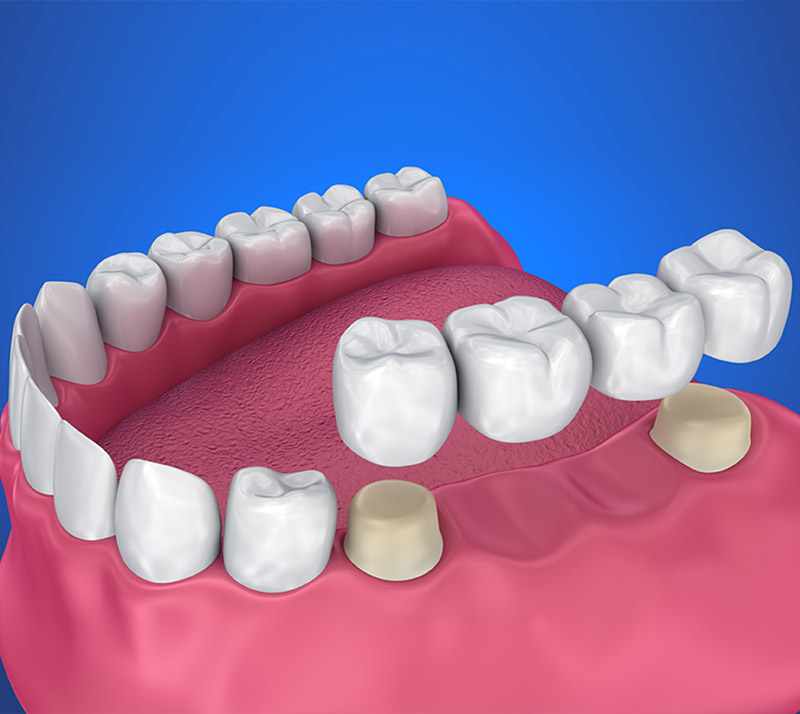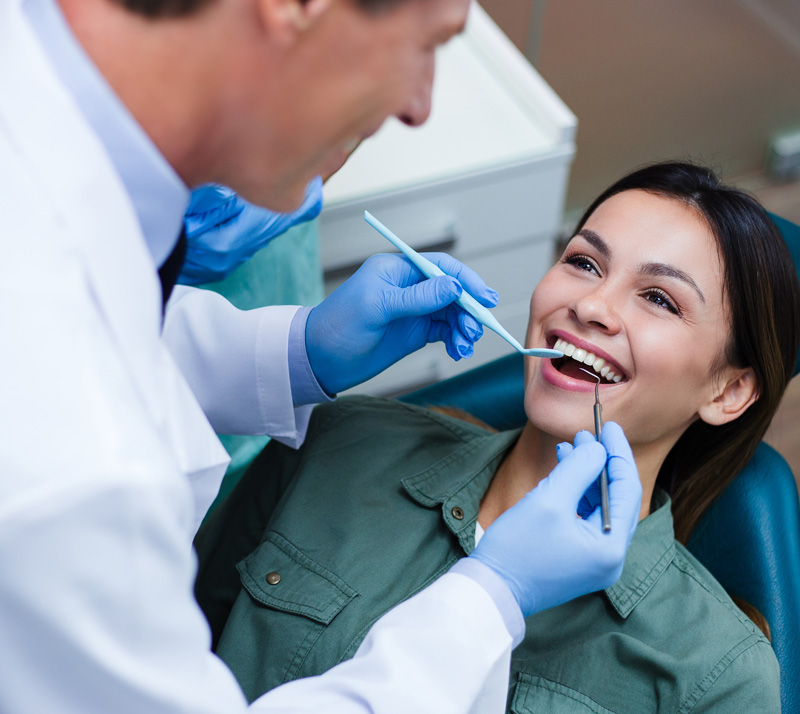 Caring for Your Dental Bridges
The recovery process for dental bridges varies depending on the type of dental bridge you choose. In most cases, dental bridges in downtown Calgary come with a brief and simple recovery process. Most patients can return to their daily activities without much trouble within a few days of their dental bridge procedure. Some soreness and tenderness are normal and should subside within a couple of days.
If you take proper care of your dental bridge, it can last you for many years to come. The following are tips to help ensure your bridge lasts for as long as possible:
Maintain good dental hygiene

Rinse with an antiseptic mouthwash

Avoid chewy and hard foods

Visit Terra Dental Care for professional dental cleanings and checkups at least once every six months
Interested in Dental Bridges Near You?
If you are missing teeth and are interested in receiving dental bridges near you, please contact our team of dedicated dental professionals at Terra Dental Care. We are happy to offer dental bridges in downtown Calgary to restore our patient's smiles and confidence. Please contact us to book your appointment today!