If you have missing teeth, you must search for restorative options. When you leave spaces in your mouth, you increase your chances of developing severe oral health issues such as bite misalignment. Additionally, missing teeth can make it more challenging to participate in simple activities such as eating and speaking. At Terra Dental Care, we offer dental implants in downtown Calgary as a durable, natural-looking, and permanent restorative dental treatment.
When Are Dental Implants Necessary?
If you are missing teeth, you are not alone. Individuals have missing teeth for many reasons, including gum disease, injury, and tooth decay. If you have missing teeth, it would be best to get them replaced. The empty gaps in your mouth allow bacteria to accumulate and cause further oral health issues like bone loss. Dental implants in downtown Calgary are a great option for tooth restoration, but you must ensure you are a good candidate for the procedure. A healthy and strong jawbone is vital to support the implants.
What Are the Benefits of Dental Implants?
Dental implants in downtown Calgary work to restore your missing teeth, and can provide numerous benefits, including:
Preventing your teeth from misaligning
Preventing bone deterioration
Long-lasting and natural results
Restoring and enhancing your smile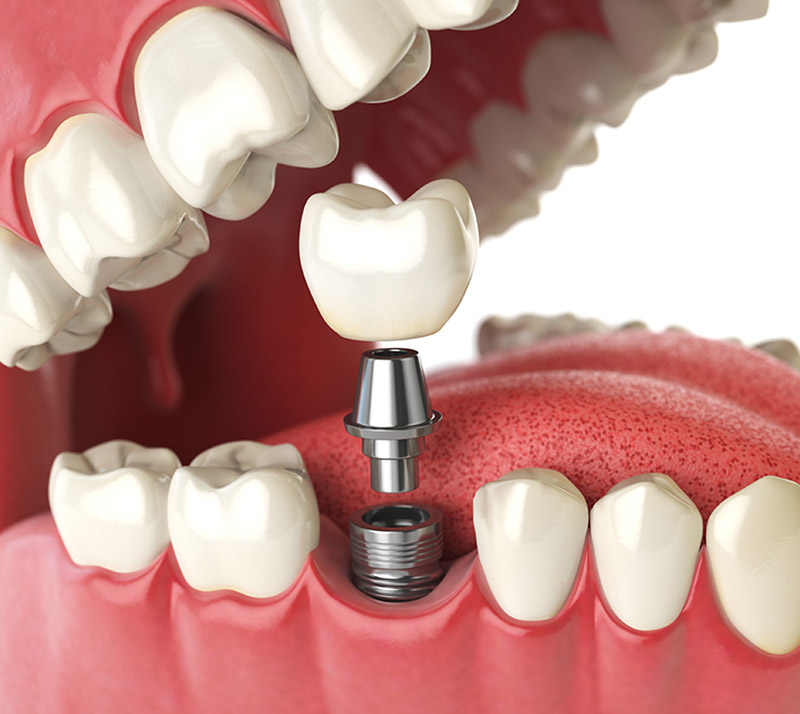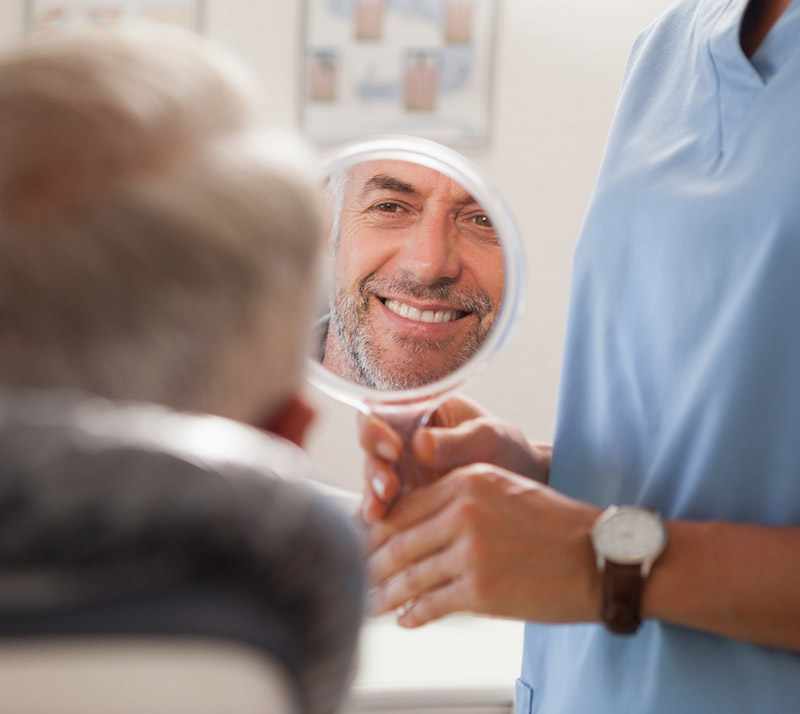 What is the Dental Implant Process?
Dental implants near you are made out of three separate parts: a titanium implant post, a dental crown, and an abutment to connect them. The screw is surgically inserted into your jawbone and acts as a replacement for your tooth root. The abutment connects the screw to the dental crown, which acts as a replacement for your actual tooth.
The treatment time for dental implants in downtown Calgary can take anywhere from a few months to a year, depending on the patient. Typically, it will take a few months for the screw to fuse with your body. After your body has accepted the screw as your tooth's new root, our dentist will place your permanent dental crown, and the process will be complete.
How to Look After Your Dental Implants
Whether your teeth are natural or artificial, it is important to continue to maintain a good at-home oral hygiene routine. After getting dental implants near you, remember to:
Floss once daily

Brush your teeth twice daily 

Thoroughly clean around your implant

Rinse your mouth after each snack or meal

Avoid abrasive foods that could damage your implant

Visit our dental clinic regularly for dental cleanings and checkups
Interested in Dental Implants Near You?
If you are missing teeth, dental implants are an excellent permanent restorative option. Our team at Terra Dental Care is happy to provide our patients with dental implants in downtown Calgary. Please contact our clinic to book a consultation today!