A dental crown is a cap that completely covers and protects a tooth while improving its overall appearance. The most common type of dental crowns are porcelain crowns. This type of dental crown is very durable and looks the most natural. Our team is happy to provide dental crowns in downtown Calgary that are customized to your smile.
We Offer CEREC Dental Crowns Near You
What exactly is a dental crown? You can think of it as a cap that strengthens your tooth by covering any damage that it has sustained. Not only does this improves the function of the tooth itself, but the aesthetic of your entire smile. The crown is purposefully designed to look as natural as possible.
For more information about this avenue of oral health treatment, contact a dentist in downtown Calgary.
Why Are Dental Crowns Used?
You may require dental crowns near you for many reasons:
Strength: a dental crown can hold a cracked tooth together and provide it with additional strength
Support: dental crowns in downtown Calgary are often used as anchors for other dental restorations
Protection: a dental crown protects an already weakened tooth from breaking or cracking
Cosmetic: if a tooth is discolored or chipped, a dental crown can enhance its appearance
Coverage: dental crowns are used to cover dental implants and can hide the appearance of a severely misshapen or discolored tooth
If you are interested in learning more about dental crowns in downtown Calgary, please contact our team at Terra Dental Care for a consultation.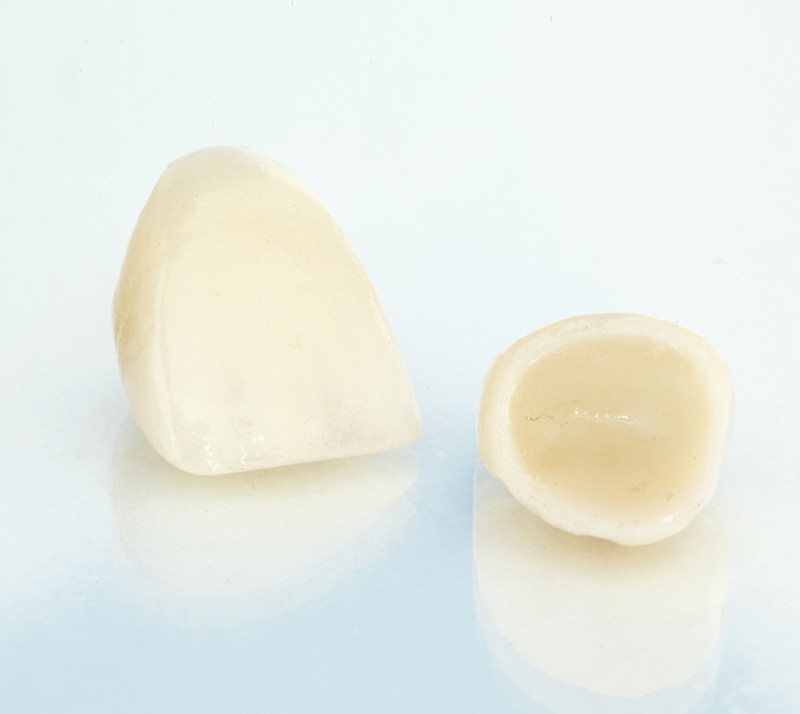 Why Choose CEREC Dental Crowns?
Here at Terra Dental Care, we provide CERECcrowns to those who need them. CEREC stands for Chairside Economical Restoration of Esthetic Ceramics; in other words, the prosthetic that we can offer patients are fabricated right here in our dental office. So, instead of having to wait 2 weeks to receive your custom, permanent crown, it'll be created and placed onto your tooth in a single appointment.
This is done with the help of computerized technology. Your smile will be scanned so that accurate impressions and, in turn, a tight-fitting dental crown can be created.
Just like traditional dental crowns, CEREC crowns can be incorporated into other treatments, including dental implant surgery and root canal therapy. Once it is ready to go, it'll be adhered to your tooth and make any final adjustments, such as polishing and double-checking that it indeed blends in with the color of your natural smile.
If you have any concerns or queries about this process, don't be shy aboutletting our dentist near you know so they can address them. You deserve to feel comfortable throughout the entirety of the appointment.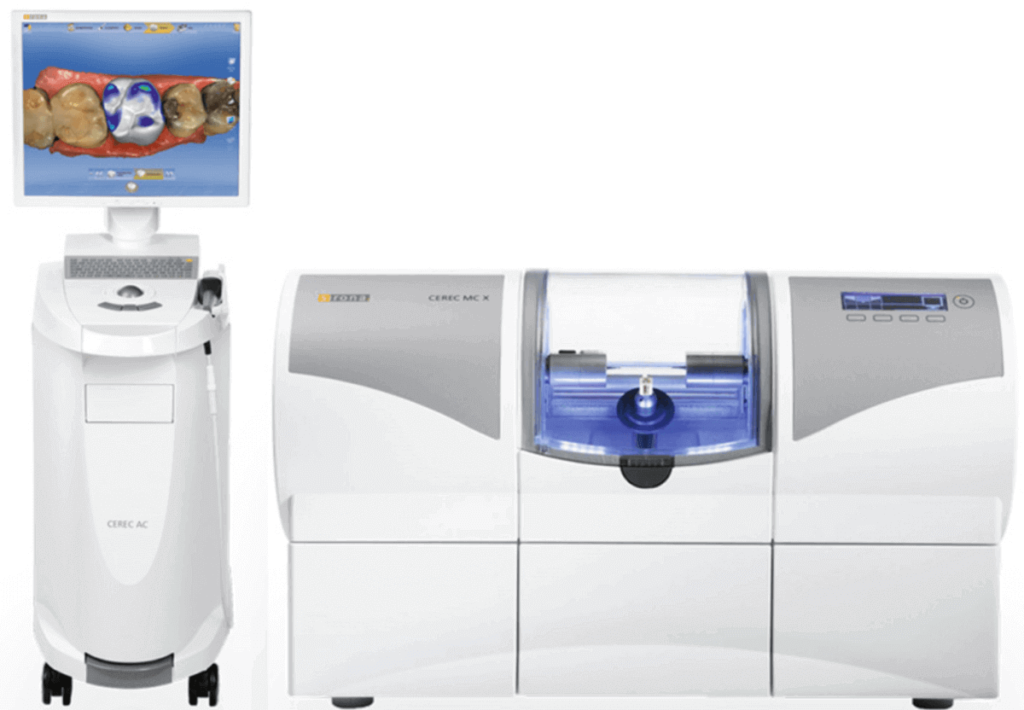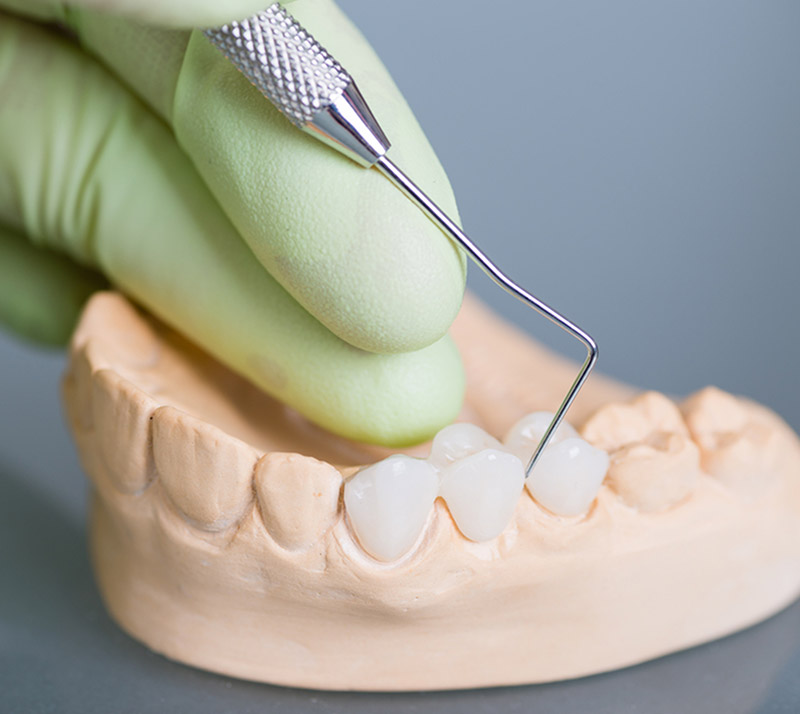 What is the Dental Crown Procedure?
Before performing any sort of treatment, our dentist in downtown Calgary will perform a thorough examination of your tooth. The process will then begin with our dentist administering a local numbing agent to the affected tooth. They will then make room for your custom crown by shaving your tooth down and removing enamel. Next, our dentist will take molds of your tooth, which are used to create your custom-fit crown at a dental laboratory. This process usually takes about two weeks. During this time, our dentist will fit you with a temporary crown until your permanent one has been made.
When your custom crown is ready, you will be invited back to Terra Dental Care to have it placed. Our dentist will cement the crown in place and make any final adjustments to ensure that it fits comfortably and naturally in your mouth. With the proper care, a dental crown can last upward of fifteen years.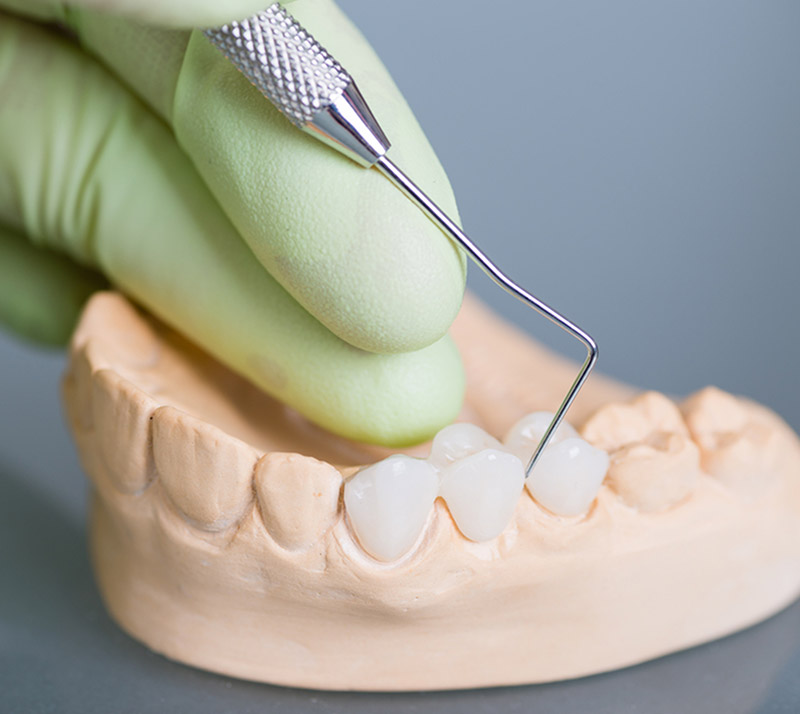 Benefits of CEREC Dental Crowns
Significantly shorter wait time.
No extra costs. CEREC crowns cost the same as traditional dental crowns.
Durable against daily wear and tear.
Aesthetically pleasing.
Will improve the overall functionality of your smile, allowing you to eat, talk, and laugh without discomfort or embarrassment.
It's important to remember that not everyone is an eligible candidate for same-day dental crowns; you'll need to book an initial consultation with your dentist beforehand so they can evaluate your smile. This process typically includes a physical examination of your oral cavity and taking x-rays, which allows your dentist to see what's happening below your gum line.
Get Same-Day CEREC Dental Crowns at Terra Dental Care!
If you're in the market for a quick but effective treatment that will provide you with restorative and cosmetic advantages, there's no better option than receiving CEREC crowns in downtown Calgary. Our dentists will guide you through the treatment from start to finish so you know what to expect. We anticipate your visit and look forward to working with you very soon! Give us a call and one of our dedicated team members can assist with scheduling your appointment.
Interested in Dental Crowns Near You?
If you would like to learn more about if dental crowns are right for you, please contact our team at Terra Dental Care. We are happy to provide our patients with dental crowns in downtown Calgary.