A dental crown is a cap that completely covers and protects a tooth while improving its overall appearance. The most common type of dental crowns are porcelain crowns. This type of dental crown is very durable and looks the most natural. Our team is happy to provide dental crowns in downtown Calgary that are customized to your smile.
Why Are Dental Crowns Used?
You may require dental crowns near you for many reasons:
Strength: a dental crown can hold a cracked tooth together and provide it with additional strength
Support: dental crowns in downtown Calgary are often used as anchors for other dental restorations
Protection: a dental crown protects an already weakened tooth from breaking or cracking
Cosmetic: if a tooth is discolored or chipped, a dental crown can enhance its appearance
Coverage: dental crowns are used to cover dental implants and can hide the appearance of a severely misshapen or discolored tooth
If you are interested in learning more about dental crowns in downtown Calgary, please contact our team at Terra Dental Care for a consultation.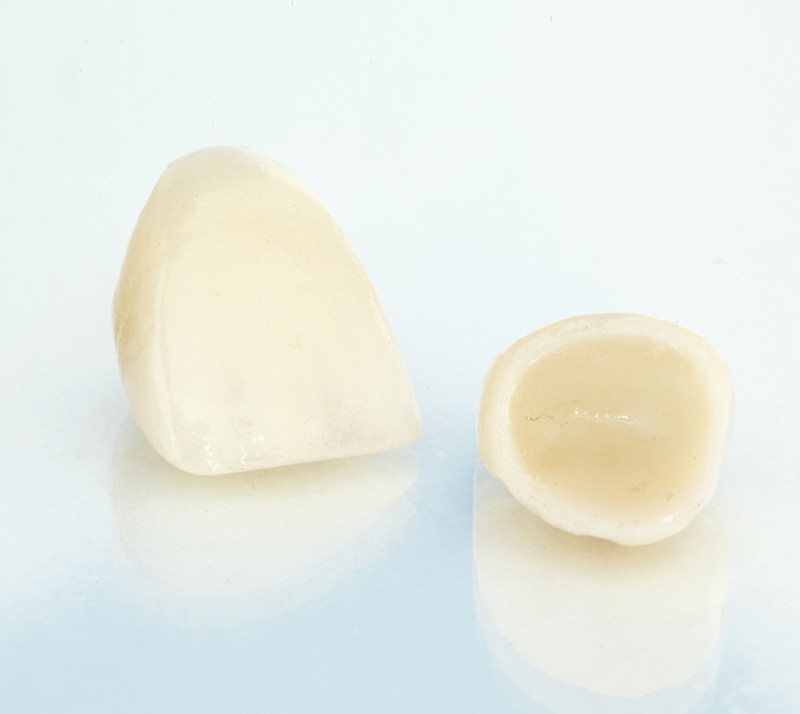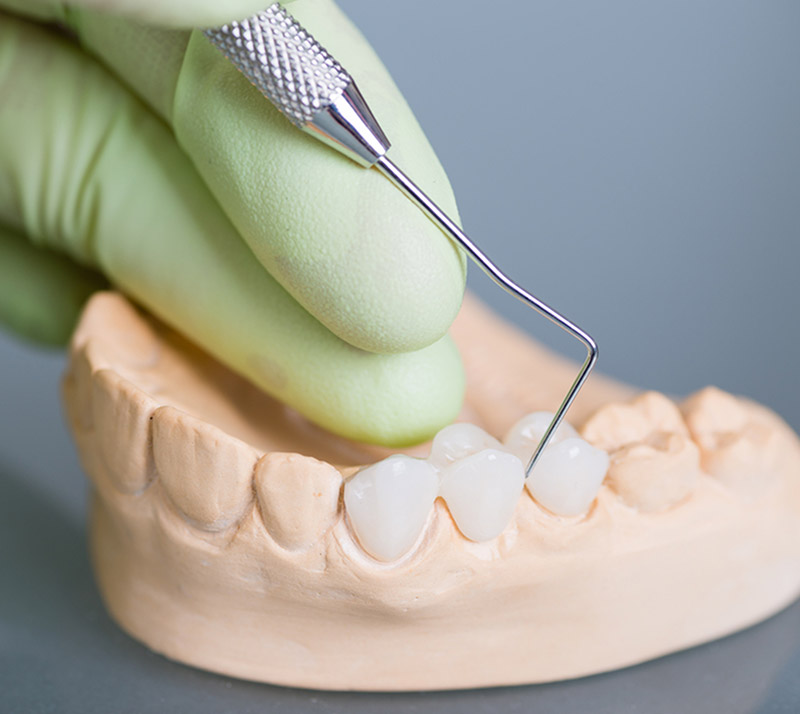 What is the Dental Crown Procedure?
Before performing any sort of treatment, our dentist in downtown Calgary will perform a thorough examination of your tooth. The process will then begin with our dentist administering a local numbing agent to the affected tooth. They will then make room for your custom crown by shaving your tooth down and removing enamel. Next, our dentist will take molds of your tooth, which are used to create your custom-fit crown at a dental laboratory. This process usually takes about two weeks. During this time, our dentist will fit you with a temporary crown until your permanent one has been made.
When your custom crown is ready, you will be invited back to Terra Dental Care to have it placed. Our dentist will cement the crown in place and make any final adjustments to ensure that it fits comfortably and naturally in your mouth. With the proper care, a dental crown can last upward of fifteen years.
Interested in Dental Crowns Near You?
If you would like to learn more about if dental crowns are right for you, please contact our team at Terra Dental Care. We are happy to provide our patients with dental crowns in downtown Calgary.